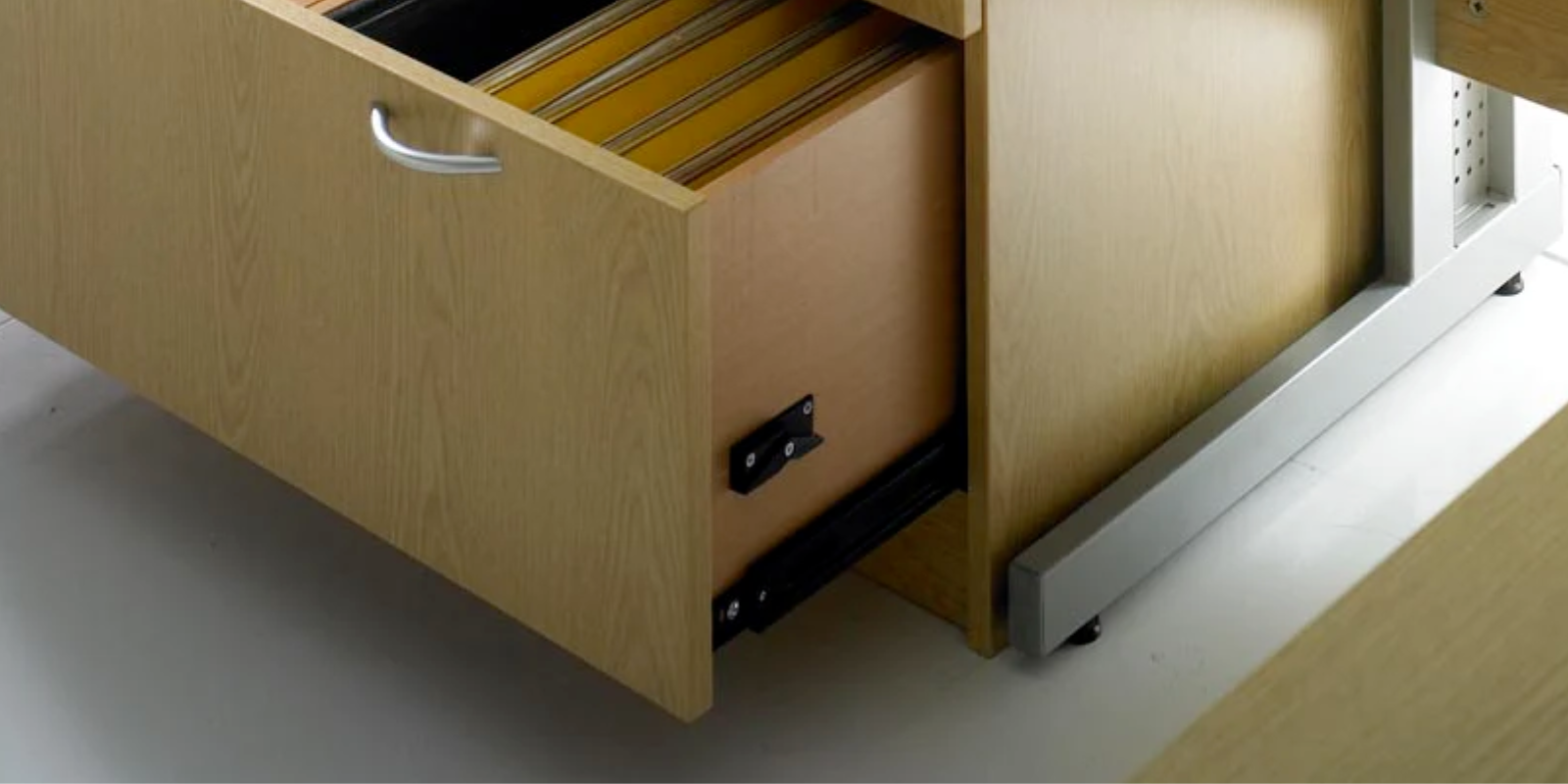 We are proud to be one of the largest importers of drawer slides in the UK, supplying over two million slides a year to some of the largest office and kitchen manufacturers in the country. 
We stock light duty, medium duty, heavy duty and locking slides with a load rating from 10kg to 250kg. Our slides are available at a number of different lengths, heights, extensions and finishes meaning they can fit almost any project.
Provided both in Stainless Steel and Aluminium Runners we have a slide for your next project.